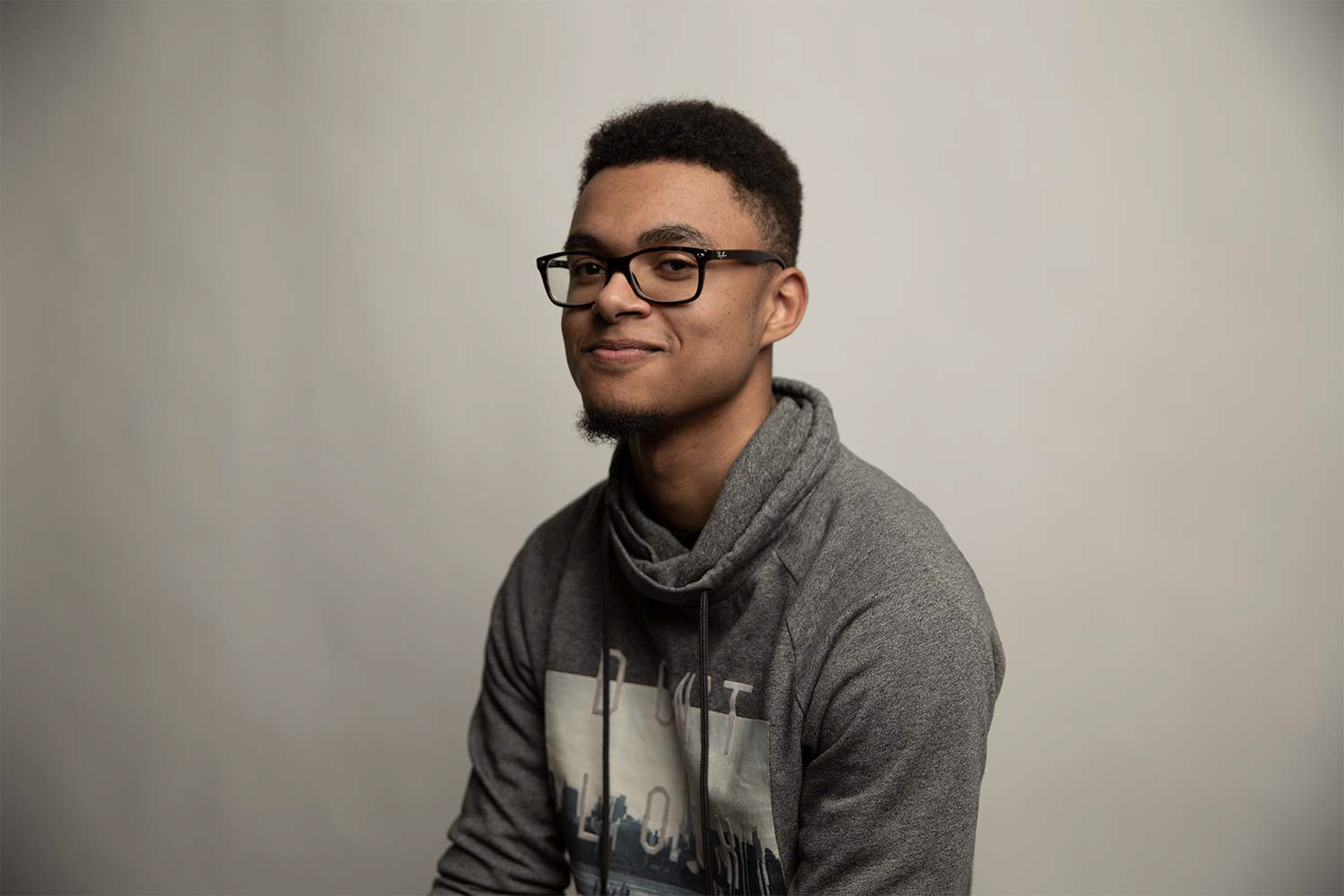 My name is David Kativu and I'm a multimedia content creator with a specialty in motion graphics, video and illustration.
I've always had a love for the arts whether it be visual design or music production, so choosing which career path to take was a challenge for me at a young age. After enrolling in the New Media Production and Design program at the Southern Alberta Institute of Technology, I began taking the steps to propel my career in visual and digital design. As it stands, working with multimedia mediums to express my creativity has proven itself to be the right choice. Getting to work together with companies and individuals to accomplish their creative goals is a service I can take pride in providing. I am now approaching the end of the New Media Production and Design program and am currently proficient in Adobe Premiere Pro, After Effects, Illustrator, Photoshop, Animate and more.
Video production has always been an interest of mine. If a picture can tell a thousand words, imagine how much a video can tell. Through gaining experience with video I have been drawn to music video production and documentary production. I currently use a Canon 80D to shoot most of my footage and I have experience working with drones, GoPros, and professional audio technology. I take pride in paring my video with professional-sounding audio and I write and produce a majority of the music I use in my projects. I also personally edit all my video using Adobe Premiere Pro and Adobe After Effects.
I have been drawing ever since I could walk, and over the years my methods have expanded from pencil sketching, to digital illustration and ink sketching. Some of my inspiration comes from American comic-book styles, wildlife illustration, character design illustration, flat design, and menga. This inspiration bleeds into my video and animation work as well. My illustration work includes digital illustrated portraits, vector logos, graphic novels, and comic strips.
I have been working with animation for more than 8 years and have a passion to excel in it even further. I have a love for 2D animation that has been inspired by 1990's cartoons, Japanese anime, and early Disney animated films. The traditional art styles used in these creations capture the fundamental principles of animation. Animation has shown me a way to lose the perimeters of reality and dive into a creative world where anything is possible at the stroke of a pen. I also hope to advance my understanding of 3D animation principles and integrate them with my 2D traditional styles.